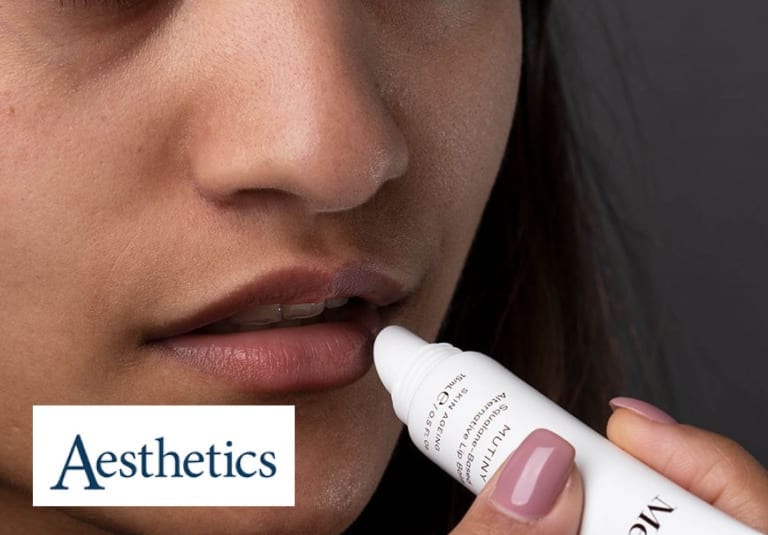 UK skincare manufacturer Medik8 has launched its first lip balm called Mutiny.
The key ingredients of the balm are squalene, sea buckthorn oil and multi-weight hyaluronic acid. Medik8 explains that these plant-sourced oils support the skin's natural healing, restore the skin's natural barrier and keeps the skin hydrated. The company explains that it is an alternative to occlusive-petroleum lip balm, which blocks moisture loss short term.
Medik8 states that the balm should be applied as a thick layer every evening, to work as an overnight sleep mask.
Aesthetic practitioner Dr Pamela Benito, said: "I'm so excited by this new lip balm launch from Medik8 and was thrilled to be one of the first practitioners to try it. Often lip balms are formulated with occulsives such as petrolatum, but Mutiny has been cleverly formulated with squalane – an almost skin-identical lipid that provides long-term hydration and actually nourishes the lips."
Read The Full Article Here: https://aestheticsjournal.com/news/medik8-releases-new-lip-balm?authed
Back to blog